Security Dealers
ProActiveGPS is a new technology developed by Linked24.com. The technology allows security companies to protect their customers and loved ones while away from their monitored property, while adding an additional $5.00 -$10.00 of new RMR! Further, Dealers can provide a service to the 80% of households that see no value in having a monitored alarm system.
The technology consists of 2 parts:
1) The Linked24 Dealer Branded App which resides on a customer's smartphone(s).
2) The Linked24 Cloud Server.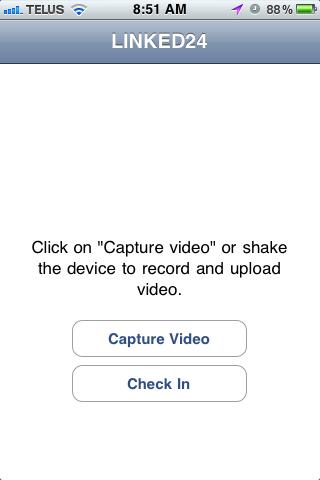 The App contains 3 features:
ProActiveGPS
Emergency Shake
Manual Record.
ProActiveGPS

As the Linked24 App runs in the background of the customers' smartphone, the device will upload the phones GPS co-ordinates through any available data connection via a secure API to the Linked24 server. The server analyzes the uploaded GPS coordinates for pre-determined

Non-Presence

scheduled parameters for that device.

What does that mean? Linked24 powered security companies can now automatically notify their customer (for example) that their child has not arrived at school within 30 minutes of class starting. A loved one missed the bus, late for work, missed the train etc. Notifications are in the form of text or email messages so no central station resources are used.

Customers can also see the current location of the device when they log in to the Linked24 system.

After communications, security and safety are the most important functions of a smart phone to parents. Emergency Shake

Simply shake or drop the phone while the App is running in the foreground and a 10 second video clip is automatically uploaded with the GPS location. A "distress" alert is sent out to a preselected contact list or to selected central monitoring stations.

Manual Record

Simply press the "Capture Video" button and the smartphone will begin recording, then press end and the Video will be automatically uploaded to Linked24.

The Business Model

Linked24 has ample evidence of the large demand for this solution, and the security provider is a logical source for it. We suggest that dealers add Linked24 to their services at an additional $5-10.00 per month in your monitoring rate and $60 - $100 per year to a non-security customer. These amounts are per family not per device.

An important part of Linked24 to a dealer's revenue growth is the viral customer. This customer is likely one of the 80% of the population who do not use a monitored security system. As your Linked24 customers share their location information with their friends and family, this viral market becomes a new source of revenue as Linked24 and ProActiveGPS is only available through an Authorized Dealer.

For a live demo and more information:

Contact Us | 760 298-1214 (USA) | 250 860-8836 (CAN)